We recently added an SEO X-ray feature to SEO for Firefox. You must use Firefox 3.0 or above to see these features, but if you want to see…
how the on page optimization of any page looks (headings, meta description, page title)
the keyword density of the page and popular phrases on the page
how many links point into a page (total links, or links from external resources)
how many links point out of a page (as well as the anchor text of these links, nofollow vs follow, internal vs external – all exportable in CSV format)
then this new feature makes it quick and easy to do all of that. Simply right click on the page you are viewing, scroll down to SEO for Firefox, and click on SEO X-ray.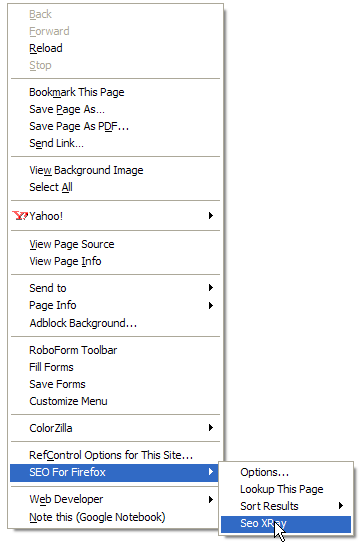 That will show you an overlay on the screen like this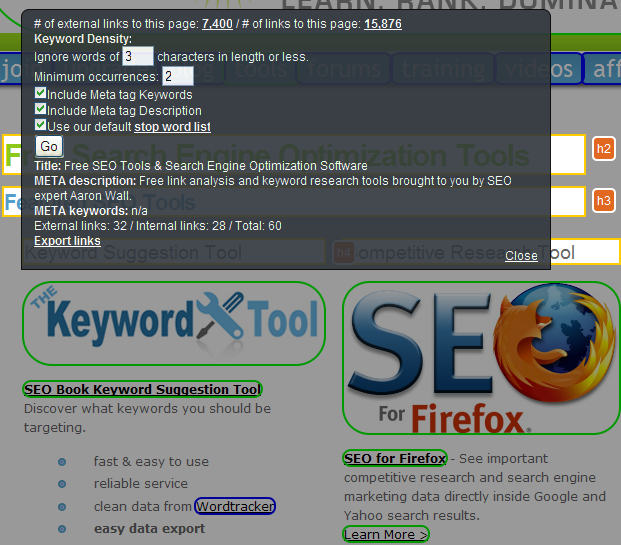 We are planning on doing another update in the next couple days, and may add…
the IP address of the site (and links to other sites on the same IP address)
character and word counts for page title and meta description body content
a link to the domain tools overview page for the associated site
If you are using Firefox 3 and SEO for Firefox please give this a try and let us know what you think.
More: continued here